Virginia's On King
Southern Cooking, Lowcountry Style
By Barbara Patrick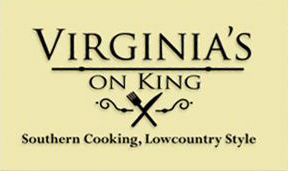 Warren and Virginia Bennett always had a strong sense of family and, as true Charleston natives, started a tradition of attending church and enjoying Sunday dinner with their four boys and two girls. As the children grew and raised their own families, the weekly dinners - on Thursday's at noon - allowed everyone to come together over some good Southern cooking.
Started in 1983, this tradition continues to this day as Virginia prepares her tried- and true recipes of fried chicken, macaroni and cheese and collards, among other family favorites. You, too, can share the bounty of all this upscale Southern comfort food for dinner, supper or Sunday brunch at Virginia's On King.
Charleston, SC Breakfast At Virginia's On King
There is no better way to start the day than a wonderful breakfast and Virginia's on King now serves the morning meal with a Southern twist Monday through Saturday. Old standards such as omelets and bacon and eggs are on the menu but Virginia's on King elevates breakfast to a new level with offerings such thick slices of French toast topped with powdered sugar and a choice of pecan maple syrup, blueberry compote, or banana pudding and caramel sauce.
Lowcountry seafood appears on the menu in the form of fried oyster omelets, crab cake and asparagus eggs Benedict or shrimp and grits. Possibly the most quintessential breakfast plate is the shrimp 'n' fried green tomatoes over grits.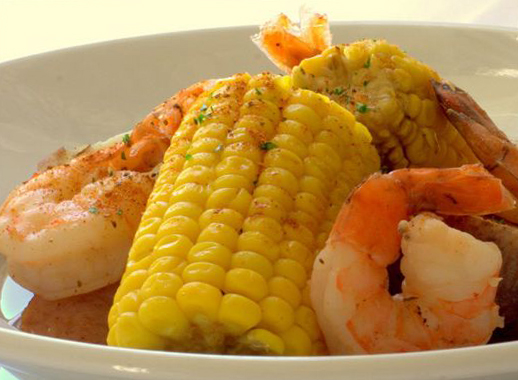 The menu of Virginia's on King - and sister restaurants Rue de Jean and Coast - is created by Chef Jason Murphy, who also oversees the preparation of meals at all three locations. Murphy learned to cook from his grandmother in Ohio.
Southern Cooking in Charleston, South Carolina
"I tell people my mom wasn't the best cook, so I had to fend for myself" Murphy says, adding that he began pursuing his career at Refectory, a 4-star French restaurant in Columbus while attending Columbus State Community College. Eventually, he moved to Charleston to attend Johnson and Wales University, where he met his future wife. Eight years ago, he joined Rue de Jean, where he became Chef de Cuisine. He now serves as Executive Chef for the three restaurants as well as Holy City Hospitality's Good Food Catering division.
Start the day right with breakfast at Virginia's on King, 412 King Street. For additional information call (843)735-5800 or visit www.VirginiasOnKing.com.